How to Wash a Car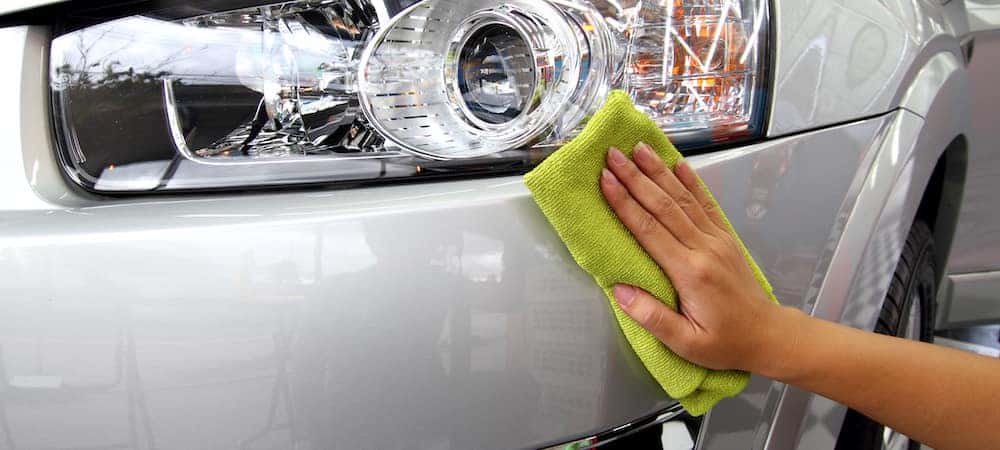 Learning how to wash your car at home doesn't have to feel like a chore. Indeed, at least as far as our neighbors in the Austin area are concerned, the process can be both fun and rewarding! Before you get started, you should make sure that everything you need is in place:
The surface of your car should be cool and out of direct sunlight.
Your wiper blades should be lifted up away from the windshield.
Collect your car cleaning supplies, avoiding common problem items like window cleaner/glass cleaner, dish soap, and non-specialized detergent.
What to Wash Your Car With
We recommend that our drivers choose specialized car wash detergent instead of whatever soap you might have around the house. We make this recommendation, and tell you to avoid the products mentioned above, because car paint is more vulnerable to damage than you might assume! If you use these cleaning products, you'll greatly decrease the risk of damaging your vehicle:
A large supply of clean water, or a connected hose.
Two to three sponges
Lambswool wash mitts
Microfiber towels
Car Wash Detergent
Car Wax
Water Repellent
At Least Two Buckets
How to Wash a Car: Step-by-Step
The car washing process is, by and large, an intuitive one. Drivers who want to make sure that they're doing everything right can follow our tips, laid out here:
Start by mixing your soapy water in one of the large buckets. Make sure to use the soap-to-water ratio recommended by your manufacturer.
Rinse your whole car off with the hose to remove dirt.
When cleaning each car surface, run a soapy sponge or wash mitt lengthwise along the vehicle. Circular motions can generate small scratches known as swirl marks.
Wash your vehicle top to bottom. Rinse immediately after washing.
Don't scrape or scrub too hard! When cleaning bird droppings and bugs, consider applying a bug-and-tar remover or soaking the mess before wiping it away.
Your wheel wells are one of the dirtiest spots on your vehicle. Clean away the mud, tar, and brake dust using a specialized remover and a scrubbing brush. If you decide to use a pressure washer, just be careful where you spray.
When the time comes to dry your car, use a soft cloth known as a microfiber towel in order to remove water without leaving spots or scratches.
If you have time, apply a new coat of wax your vehicle. If you'd like your windshield and car windows to stay cleaner for longer, apply a water repellent.
Visit Ingram Park Mazda for More Tips!
It doesn't matter what kind of car you drive: learning how to wash your car at home can help you forge a closer bond between machine and driver, all while helping to preserve your vehicle's value. Drivers in the area near New Braunfels and Laredo can learn more by reaching out to one of the representatives at Ingram Park Mazda. Our team can help you with everything from boosting your fuel efficiency to waxing your car!